If your home's windows are in need of replacement, timing that replacement is important. If you aren't dealing with a broken window, you can make the job easier for both yourself and your contractor by timing the replacement properly. While spring is often considered the best time to replace windows because of the mild temperatures, it is also one of the times with the highest demand for window replacement. Many homeowners in Northern Virginia and Washington, D.C., are surprised to learn that winter is actually an excellent time to schedule window replacement. Here is a closer look at why winter can be the best time to replace windows.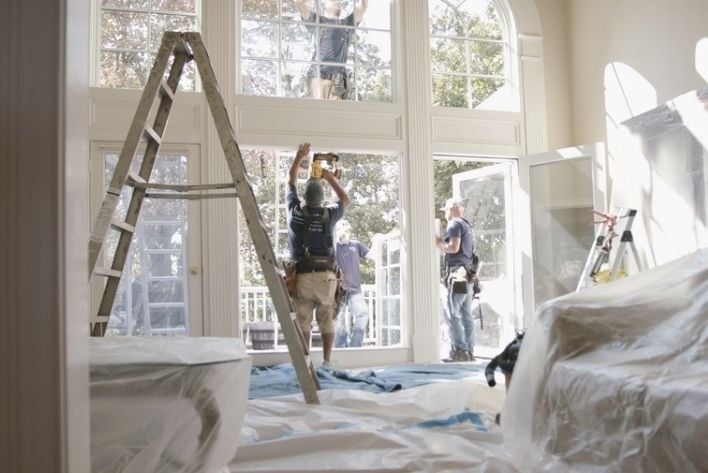 1. You Don't Have to Deal with Summer Heat and Humidity
In our part of the country, summertime means hot and humid weather. When you replace windows in the summer, you may struggle with getting a good seal and having the calk dry quickly enough because the humidity levels are so high. Not only that, but if the temperature is 80 or above, the caulk may crack. Instead, you want mild temperatures that are above freezing but below 80, which winter in our region provides.
In addition, your home will get hot quickly when the windows are being replaced because your air-conditioned air will flow right out the hole the contractor makes when removing your old windows.
2. You Can Avoid Pests
Winter window installation means fewer pests that enter your home during the installation process. Flies, mosquitoes, and other insects can create serious problems when you replace your windows in the summer. When winter rolls around, these pests are no longer a problem, and you can enjoy new windows without the risk.
3. Winter Installation Means Winterization Is Easier
One of the best tips for winterizing your home is to eliminate drafts around your windows. Rather than trying to seal your existing windows, you can use winter to invest in replacement windows in Virginia to give you the same effect.
When you install windows in the winter in your Northern Virginia or Washington, D.C. home, your installation professional is better able to winterize drafty windows to prevent drafts and leaks. This, in turn, gives you better energy efficiency all year long.
4. Winter Helps You Avoid High-Demand Seasons
Summer and spring are when most homeowners are thinking about home repairs and window installation. This means that window installers are in high demand. When you install your windows in the winter, you miss this summer rush. This can mean faster scheduling and more savings potential with specials from your installation team.
5. Installing Windows in the Winter Means a Warm, Cozy Home Through the Season
Finally, if you know window replacement is on the horizon, tackling the job in the winter instead of waiting for warmer weather means more comfort for your home and family throughout the cold season.
The most popular option is installing Low E2 coated windows, which contain two metallic coatings. These coatings balance less solar heat gain while improving radiant heating properties. Cold weather windows block heat loss in the winter, so your heated air stays put inside, and new windows also help you enjoy fewer drafts. Don't forget to open them from time to time to enjoy the benefits of opening windows in the winter, but know that they will seal uptight when you are ready to get warm again.
Tips for Installing Winter Windows
Energy-efficient winter windows can be a great perk to your home, allowing you to enjoy more energy efficiency and comfort on the coldest days of the year. Our team of Virginia and Washington, D.C. window installation professionals is available year-round to help you enjoy the perks of new windows, no matter the season.
If you are going to take advantage of these benefits and install your new windows in the winter, there are some tips that will help make the installation as hassle-free as possible:
Choose a warmer, sunny day for the installation, as this allows the materials to warm up and expand a little.

Use silicone-based caulk, as it will adhere more readily in cool temperatures.

Choose sealant with a high joint movement capability, so it will perform well in all temperatures.

Install one window at a time to keep your heat inside.
At Window and Door Showplace, we can help with all of these tips, so you can enjoy new windows no matter the season. Our team enjoys performing winter window replacement in Northern Virginia and Washington, D.C. because we enjoy helping our homeowners enjoy their homes fully.
Our contractors are here to help you find the right windows and install them expertly. Whether you need help choosing between vinyl and composite, want help understanding the R-value of windows, or simply need a professional installation crew, we are here to serve. Reach out today to learn more about our cold-weather windows, professional window installation, and how we can help you enjoy a more energy-efficient home with newly installed windows.