Quality Doors
Bring Your Home to Life with New Doors
Choose from a Wide Range of Styles and Types
Installing high quality doors has a immense impact on the security, curb appeal and energy efficiency of any home. Window and Door Showplace offers a full selection of doors from Marvin, Infinity, ProVia, Jeld-Wen, TruStile, MAI, and others. Whether you are a home owner, do-it-yourselfer, architect or contractor our professional sales representatives will work with you to choose the best doors for your home and budget. Need your doors installed? You can expect a stress-free, completely professional home improvement experience with quality installation. Residential and commercial options are available.
Door Manufacturers
Below are the door companies that Window and Door Showplace has partnered with. All of them are leaders in the industry offering a wide selection of quality products to meet your needs and ensure that you will receive the best doors for your home or project.
All Marvin Doors
Marvin doors are inspired by how people want to live. They're designed, engineered, and crafted to bring a sense of quality into every room and deliver uncompromising protection and performance. Whether it's a classic French patio door, a modern interior door, or a large scenic door that blurs the boundaries between indoors and out, Marvin doors provide virtually unlimited custom sizes, configuration, and design options that work together seamlessly for residential, commercial, replacement, and coastal needs.

ProVia Builds Doors
The Professional Way
ENTRY SYSTEMS TAILORED FOR YOUR HOME HIGHEST STANDARDS
Today's off-the-rack consumer-grade doors, which are cut down to fit your need, often fall short of expectations and performance. This shortcoming is precisely the driving force behind why every ProVia door is built to your home's exact measurements – for a better fit and a more secure and energy efficient door. The materials and workmanship that go into custom-made doors are of exceptional quality and durability, and far exceed what is available as ready-made. Read more...


The Exceptional Entry Door
TruStile offers an extensive selection of door types, sizes, styles, and options, each made to inspire truly exceptional spaces and bring any design vision to life. If you can dream it, they can build it.

The Pocket Door Experts
The CS Cavity Slider™ is a practical solution for those areas where there is not enough space for a swinging door. Is offers a structurally robust system due to its Read more...


Entry Doors
Stunning Exterior Doors
Your Entry Door is the first thing you see and it should make a lasting impression. It should be able to secure your family and home, while withstanding the elements and doing it in style.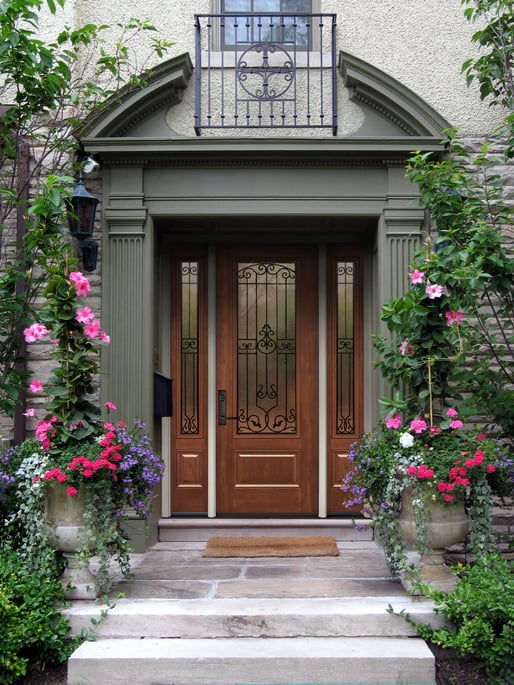 Patio Doors
Add an Escape Route to the Outside
Beautiful, elegant, and energy efficient patio doors from premium manufacturers.
Interior Doors
Transform the Inside of Your Home
Fresh interior doors can transform the inside of your home.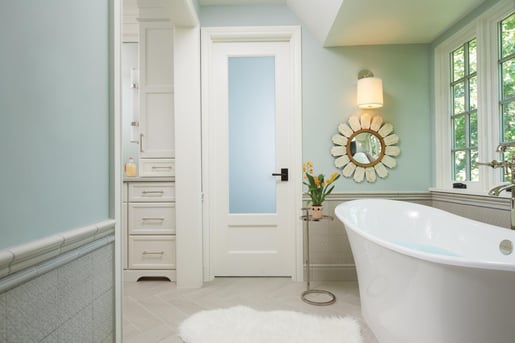 Lift and Slide to Bi-Folds
Create Large Open Spaces, Elegantly
Expansive glass panels that floods your home with natural light.
Pocket Doors
FAQ-Doors
Doors-Frequently Asked Questions
What types of doors do you install?

We can do almost any type or style of door you need – Entry/Exterior Doors, Patio Doors, Interior Doors, and more. We have a full range of services – we can install a single door or do an entire overhaul of all the doors in your home (and everything in between).

We are very skilled at finding the right door for your particular home and we don't push one brand of door only. We only recommend doors from top, proven manufacturers, including Therma-Tru door replacement for Washington DC homeowners.

Do I need to visit one of your showrooms to purchase doors?

No – we can go right to a consultation at your home if you prefer. We do think starting in our showroom is the best way to begin your process. It is a chance to see the products up close and have a personalized, relaxed conversation about your project. We'll listen closely to what you want and also answer all your questions.

Then, if you are interested in a quote, we can schedule a time to visit your home and provide a customized consultation and quote for you.

For information about our showroom locations, please visit our Showrooms page.

My home is historic – do you have doors to match?

Yes – in fact, we are experts at this. For historic homes and other high-value homes, it is especially important to find a solution that respects the integrity and history of your home.

What are the most important considerations when shopping for doors?

The main four areas are: Security. Beauty. Durability. Energy Efficiency.

To make sure that the doors we sell meet all these requirements, we only provide door installation around Washington DC from proven manufacturers. Security and energy efficiency are built into every door (as long as they are installed to the highest standards – which we always do).

For durability, all our doors come with excellent warranties that you can count on.

When it comes to beauty, we are very thorough when helping you find the best choice that creates amazing curb appeal and enhances the overall look of your home.

What hardware options do you offer?

We have a particularly wide selection of hardware – you get distinctive choices for door replacement in Northern Virginia. Hardware is a detail that makes a big difference. The wrong hardware detracts, while the right hardware can make that subtle difference that helps make a home more elegant.

For more on hardware, please visit the Hardware page.