Replacement Windows
Energy Efficient Windows for Every Budget and Style
Custom Made for the Perfect Fit
Your home deserves windows designed especially for you, your family and your current lifestyle. Windows built with care, increased performance and exceptional aesthetics. From the classic double hung and single hung window to European-style tilt turn and hopper windows to casements in industry-leading sizes, our innovative window solutions offer virtually endless style options, high-quality material choices and the ability to mix and match across product lines to find the right form and function for residential, commercial and replacement needs.
Window Manufacturers
Below are the window companies that Window and Door Showplace has partnered with. All of them are leaders in the industry offering a wide selection of quality products to meet your needs and ensure that you will receive the best windows for your particular situation.
Imagine Nearly Infinite Possibilities
The Marvin Signature™ collection offers our broadest range of product types, sizes, configurations and design options. You'll experience the difference in every thoughtful detail, with the highest level of architectural precision and beautiful aesthetics. Featuring the Ultimate and Modern product lines, the Signature collection is a hallmark of Marvin's design leadership and customer-focused innovation—made to inspire truly exceptional spaces. Read more...

Strike the Perfect Balance of Beauty and Strength
The Marvin Elevate™ collection is an ideal blend of remarkable design and superior strength, bringing balance to your style and performance needs. Patented fiberglass exteriors stand up to all elements, outperforming and outlasting vinyl, roll-form aluminum and other fiberglass composites. Warm wood interiors add timeless beauty, while resilient, long-lasting fiberglass stays strong in even the toughest conditions. Read more...

Design and Performance, Made Easier
The Marvin Essential™ collection brings together design, quality, and performance in one streamlined offering. Strong, durable fiberglass exteriors and interiors are both striking and virtually maintenance-free. Simplified options make the order process straightforward, while clean lines and versatile styles make it easy to meet project demands. Read more...

Replacements Made Easier
Everything about Infinity is tailored to providing you an experience that exceeds expectations. We want your window replacement project stress-free. Read more...

Windows That Inspire
Set your home apart with brilliant design and powerful performance. Choose between a wide range of window styles that fit your vision.

PROVIA® BUILDS WINDOWS THE PROFESSIONAL WAY
ProVia's Aeris™, Endure™, Aspect™ and ecoLite™ windows are durable, energy
efficient and provide many options for customization. Aluminum storm windows,
available in several colors, are designed to provide the best energy efficiency,
weather protection and noise reduction.

Imagine Seeing Stars, Whenever You Want
VELUX offers a complete system of complementary products and accessories for any skylight solution – from installation right down to the finishing touches. Whether you're looking to add one of our "Fresh Air" skylights or a model geared more towards small spaces, we've got all the skylight options and information you need to make a decision.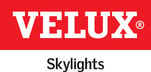 Awning Windows
Provide Additional Airflow to a Room
Awning windows are hinged at the top of the frame and swing outward with a crank or push out operation. They are ideal for bringing in the breeze even in wet weather. They open and shut easily with the turn of a crank handle.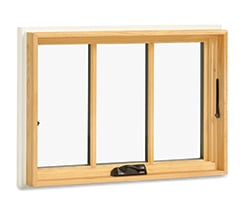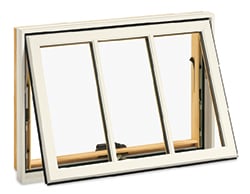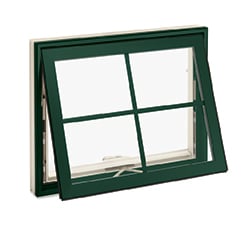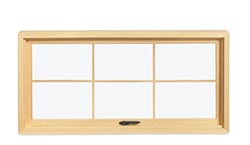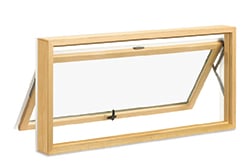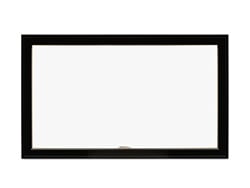 Bay and Bow Windows
Add Dimension to Your Home
Bay and bow windows extend outside a wall to open up a room, providing three-dimensional views and light while simultaneously providing a cozy interior nook. A Bay window is comprised of three or more windows that form corner angles. Bow windows feature curves instead of corners and with four or more connected windows. Both create more space inside and major curb appeal outside.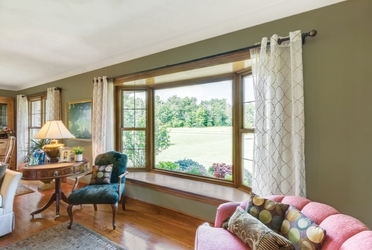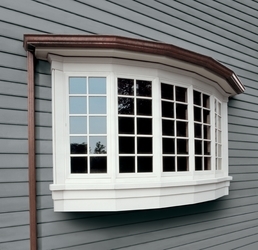 Casement Windows
Hard to Reach Areas in Your Home
Casement windows feature sashes that are hinged on one side and swing inward or outward with a crank or push out operation. Casement windows are available in large sizes for ample daylight, fresh air and clean sightlines. It is also a great window for the hard to reach areas of your home, casement windows open easily with a crank operating system, while providing maximum energy efficiency and airflow.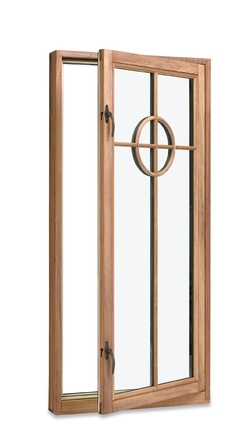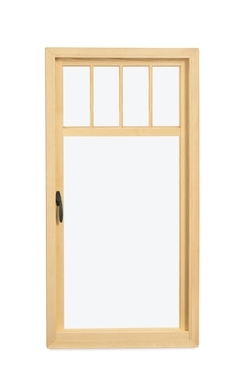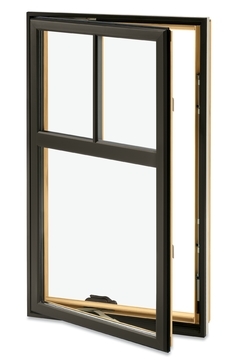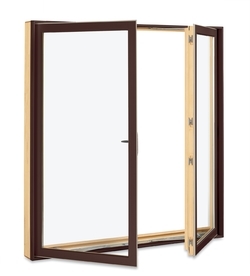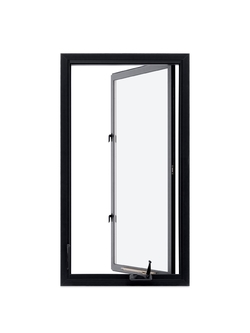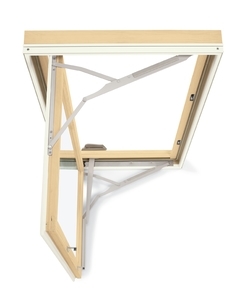 Double Hung & Single Hung
Most Popular
Double hung windows feature two movable sashes that operate vertically and open independently for easy use and fresh air at multiple levels. Single hung windows are a clean, classic style with a fixed top sash, and are ideal for areas where a top sash would be hard to open. Single hung windows are durable, versatile, and easy to use.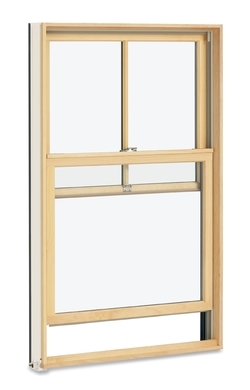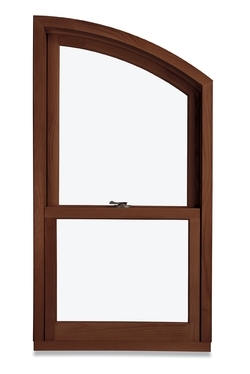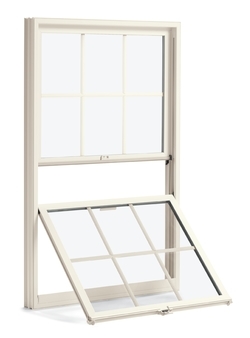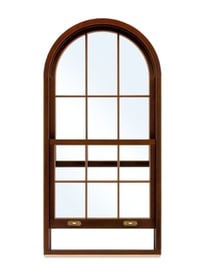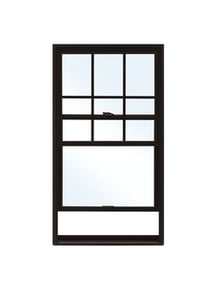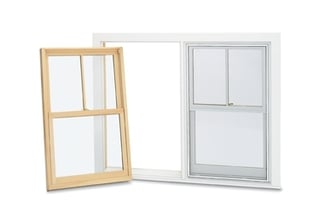 Picture and Sliding Windows
See What You Have Been Missing
Picture windows are large fixed windows that offer expansive views and light, and pair well with operable windows for a complete solution. Sliding windows open horizontally with a clean, space-saving design. Also referred to as glider windows, these have one or more operating sashes combined with stationary sashes for an easy-to-use, versatile window.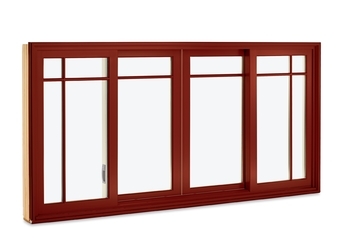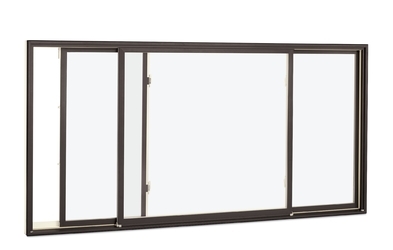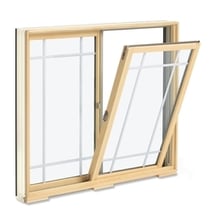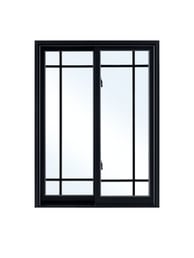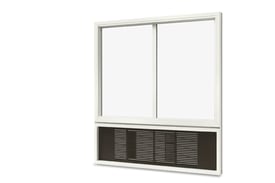 Specialty Shapes & Tilt Turn Windows
Create a Unique Focal Point
Specialty Shape windows utilize advanced engineering and the highest quality construction to create open, light-filled spaces that blur the line between indoors and out. Achieve your vision with polygons, trapezoids and triangles. Tilt turn windows offer European styling with two distinct functions: swing in like a door or tilt the top of the sash for ventilation. Hopper windows, with a dual swing and tilt or bottom-hinged tilt-in operation, are a great complement to tilt turn windows to increase ventilation throughout a space.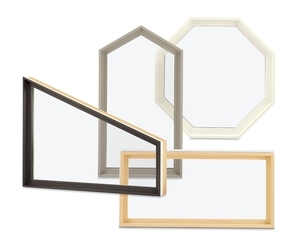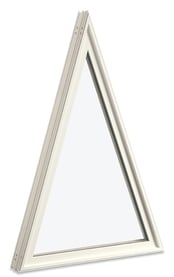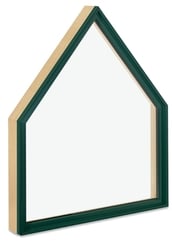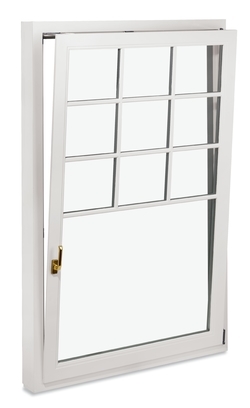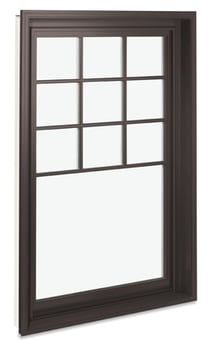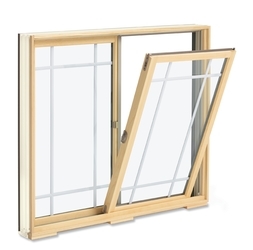 FAQ-Windows
Windows-Frequently Asked Questions
How often should windows be replaced?

Existing windows that are over 25 years old are prime candidates for replacement. That's because they're probably not up to the latest energy efficiency ratings and often contribute to leaks that compromise the integrity of your home.

What brand of window do you recommend?

We don't have one recommendation to fit every situation. In fact, one of our strengths is we are not tied to just one brand or style of windows exclusively. For window replacement in Northern Virginia and Washington DC, we provide Marvin, Infinity from Marvin, Jeld-Wen vinyl windows, ProVia and much more.

We look at the total picture of your home, and particularly at what windows will best match your home and enhance its value. We're selective about what we recommend and will only sell you products from the best manufacturers.

Do I need to visit one of your showrooms to purchase windows?

No – we can come to you. But most of our customers actually prefer to start in one of our showrooms. This is a chance to see the products up close and have a personalized, relaxed conversation about your project. We'll listen closely to what you want and also answer all your questions.

Then, if you are interested in a quote, we can schedule a time to visit your home and provide a customized consultation and quote for you.

For information about our 3 showroom locations, please visit our Showrooms page.

How long will the installation of my replacement windows take?

In, general window replacement in Sterling, VA, Washington DC, and surrounding areas can be done in a day or less. On large homes or for particularly complex work, we will give you a timeline specific to your project.

One thing we do promise: we'll never rush through a job just to get to the next job. Your project has our full attention until it's done – and done right.

Are your windows energy efficient?

Yes. We have a large selection of available replacement windows for Northern Virginia, but one thing we don't carry is windows that are cheap because they are not very energy efficient.

The problem with windows that aren't energy efficient is that you pay for them every month in the form of a higher energy bill. Please have peace of mind that any window we recommend and install will ALWAYS be energy efficient.

We can also recommend glass packages and other options that can make windows even more energy efficient.

What is your warranty on your windows?

The windows we carry come with great warranties from proven manufacturers that have always stood behind their products.

Since warranties vary, we can't give you the specifics for each window here. But as you consider different options, we'll provide the details for each so you have the information you need to make an informed decision.

And, of course, we give you your warranty in writing.

My home is historic and I want windows that will match and protect the value of my home – do you have an option for me?

Absolutely. This is an area of expertise for us. With the quality of homes in this area, we have become specialists at historical window replacement near Washington DC, and can recommend solutions that respect the history and enhance the look of your historic home.