There are many reasons to move to Northern Virginia, but the beauty of autumn in Virginia is by far one of the best. The fall scenery makes Northern Virginia absolutely breathtaking, and there are many outdoor activities that are well worth considering.

As you make plans to enjoy your Northern Virginia lifestyle this fall, here are some of the top attractions you will want to experience.
Cox Farm Pumpkin Patch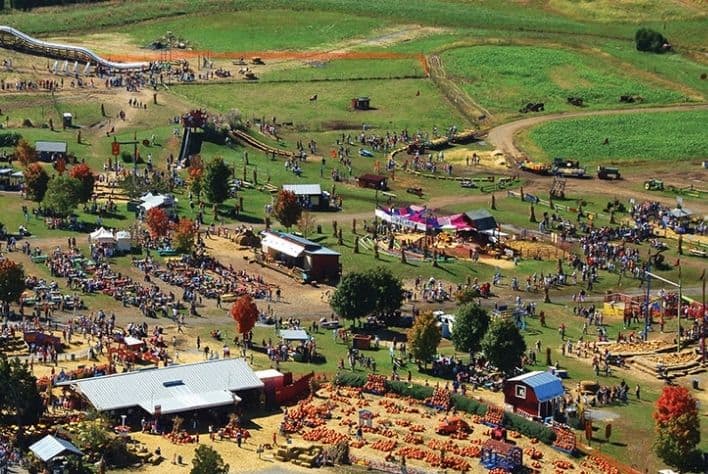 Image Source: Cox Farms
The Cox Farm in Centreville, VA hosts an annual fall festival starting in September. Families can visit the farm to slide down a giant slide, take a hayride, see farm animals, munch on kettle corn, and, of course, pick out the perfect pumpkin. While you are there, shop for some decor in the market to help make your home a cozy retreat. After dark on the weekends, older kids and adults can visit Cox Farm for Fields of fear, a haunted attraction, for safe spooks.
The Smithsonian Museums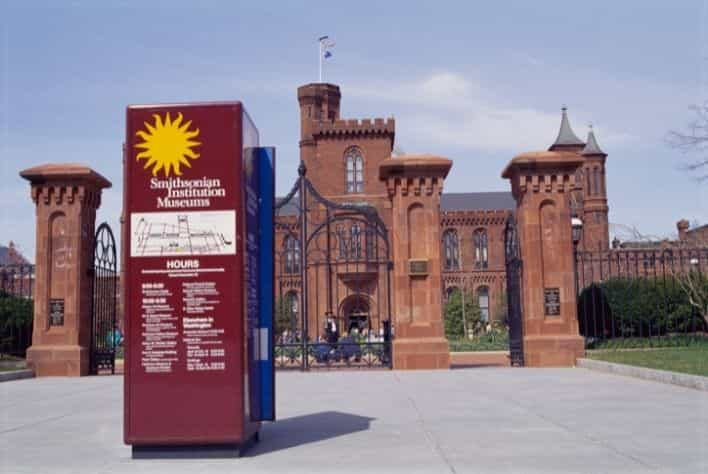 If you have a rainy day in Northern Virginia and need to close up your windows and enjoy some indoor activities, head to the DC area to explore the Smithsonian Museums. In the fall, field trips are less common and summer crowds are gone, making it a time you can really soak in all that the area offers.
Mount Vernon Wine Festival and Fall Harvest Festival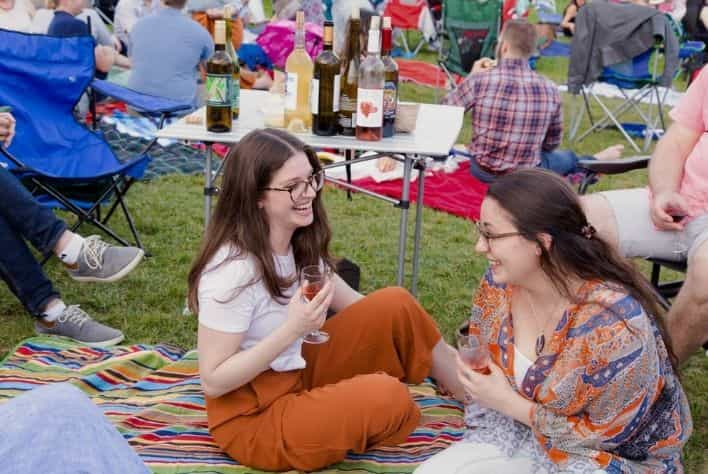 Image Source: mountvernon.org
Fall is wine season at Mount Vernon. You can come to the historic site for wine sampling from 18 Virginia wineries while enjoying a relaxing evening on the East Lawn looking out over the Potomac River. Reenactors playing George and Martha Washington add some fun to the evening. A sunset tour of the property is also part of this event. For children, the Fall Harvest Festival is a popular event that adds history demonstrations, a straw bale maze, and horse-drawn carriage rides to the historic property.
Scenic Drives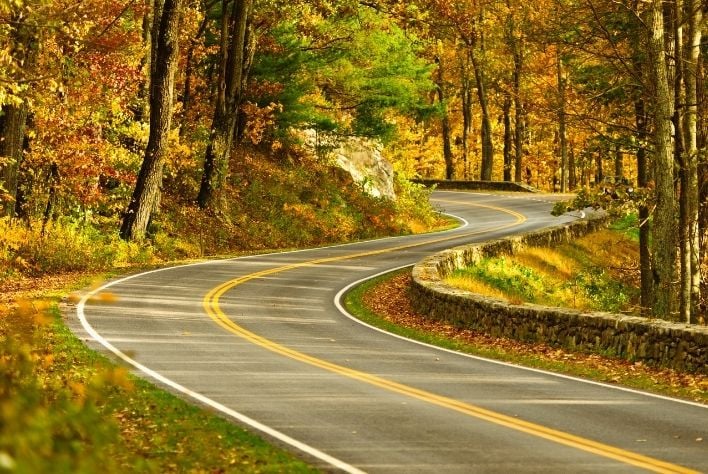 One of the best fall activities in northern Virginia is taking a scenic drive along the picturesque roads as the fall foliage explodes around you. The Snickersville Turnpike is particularly beautiful and has several historic markers along the way. The Great Falls Scenic Drive is lined with historic estates, beautiful farms, and a few parks where you can get out and stretch your legs.
Bike Rides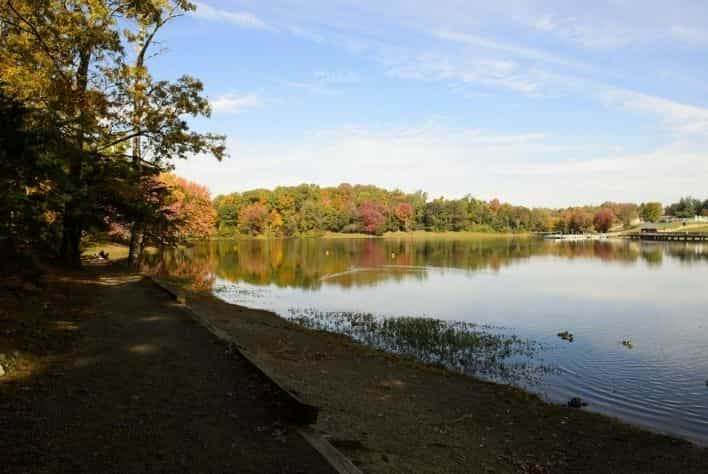 Image Source: fairfaxcounty.gov
Fall is an excellent time to take a bike ride around one of the preserves or fall foliage locations in Northern Virginia. You can get close to nature and enjoy the cooler weather while checking out the beautiful foliage. The 493 acres of Lake Accotink Park are a great location to explore during the fall. The lake in the center of the park is the perfect backdrop for seeing the beautiful colors.
See a Waterfall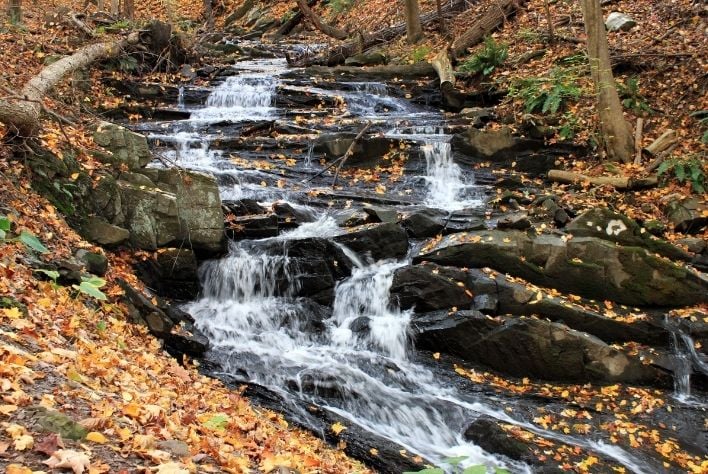 Great Falls Park is one of Northern Virginia's true gems, and in the fall the foliage along the rocky falls is absolutely stunning. This is a must-see area attraction combining the beauty and power of a waterfall with the mesmerizing fall foliage.
The National Zoo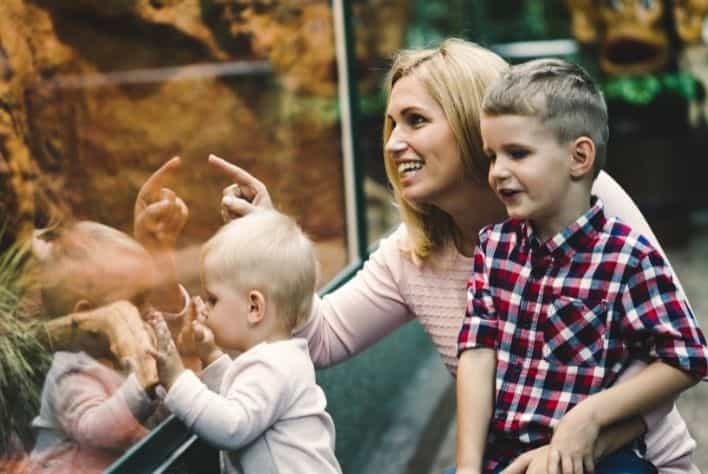 Fall is an excellent time to head into Washington, DC, and enjoy many of its world-class attractions. The cooler weather and fewer crowds make the National Zoo an appealing stop. Animals are often more active during the fall than they are in the hotter summer months, and the resident pandas are always popular with guests.
Vienna Oktoberfest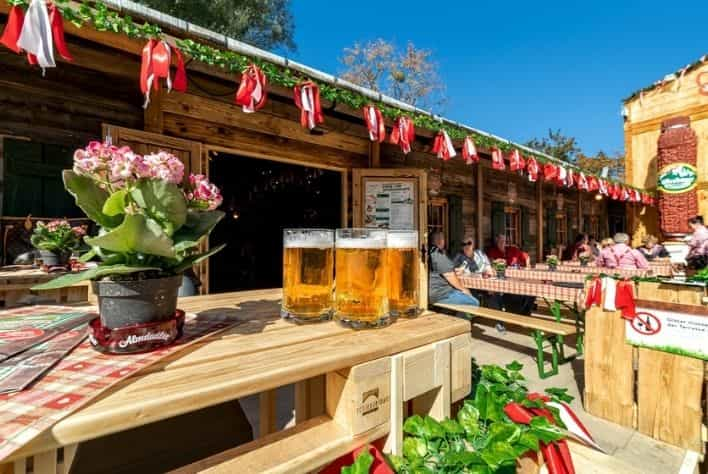 Image Source: Itnari.com
Many communities throughout Northern Virginia host Oktoberfest festivals in the fall. These celebrate the culture and food of Germany, and that means plenty of beer and wine. Most have family-friendly activities as well. Vienna Oktoberfest is a popular option for families with a number of family-friendly attractions along with food and drinks.
Great Country Farms Fall Pumpkin Harvest Festival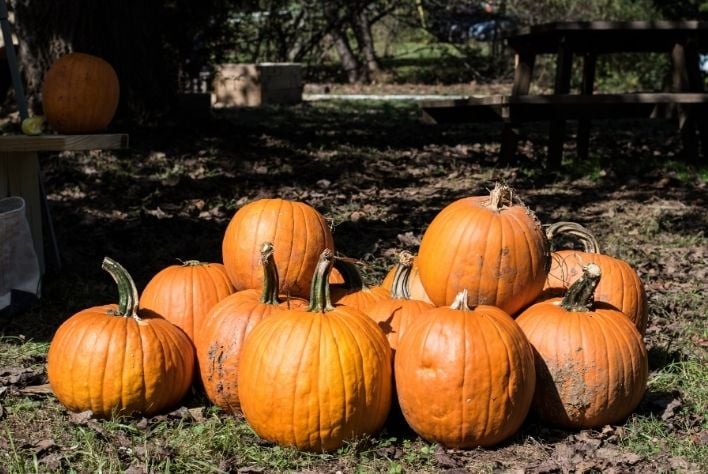 For the entire month of October, this farm in Bluemont hosts a fun fall festival. There are plenty of climbing attractions and rides for kids, and a catch-and-release fishing pond is a family favorite. Yet it's not just for the kids. Adults appreciate games like pumpkin canons, the food of the Roosteraunt Snack Bar, and the proximity to the Bluemont Vineyard which has apple-infused wines to sip
Waterford Fair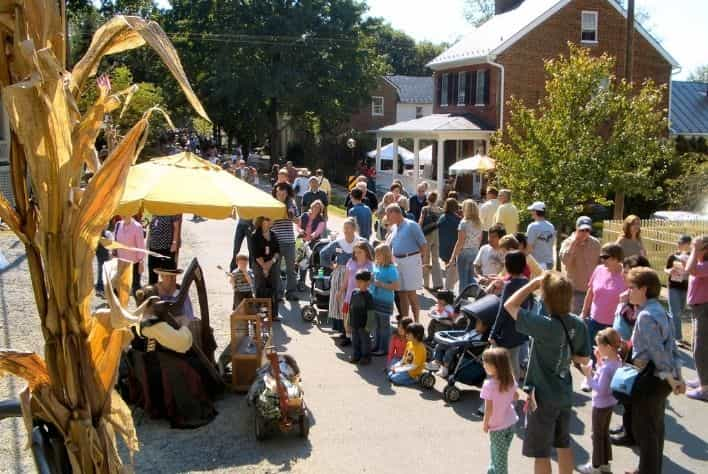 Image Source: Waterford Foundation
In early October, Waterford hosts the Waterford Fair. This provides an opportunity to watch artisans demonstrate historic crafting techniques, with hands-on demonstration and wares for sale. It also has live music and dance, history reenactments, historic home tours, parades, and activities for the kids. This is a great way to experience the history of Northern Virginia while also enjoying the beautiful weather that fall brings.
Fairfax County Brewfest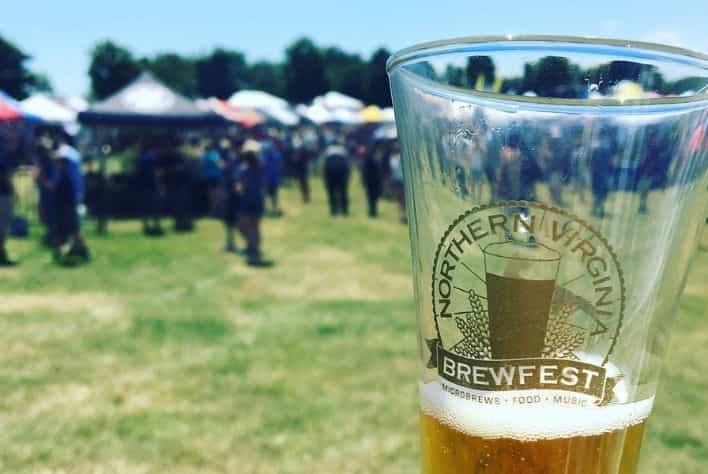 Image Source: tripsavvy.com
Fairfax County Brewfest is a popular event with adults. This September event brings the best breweries together for a fun-filled festival celebrating beer and live music. It also has activities for the kids, including bounce houses and rock climbing
Christmas Lights Festivals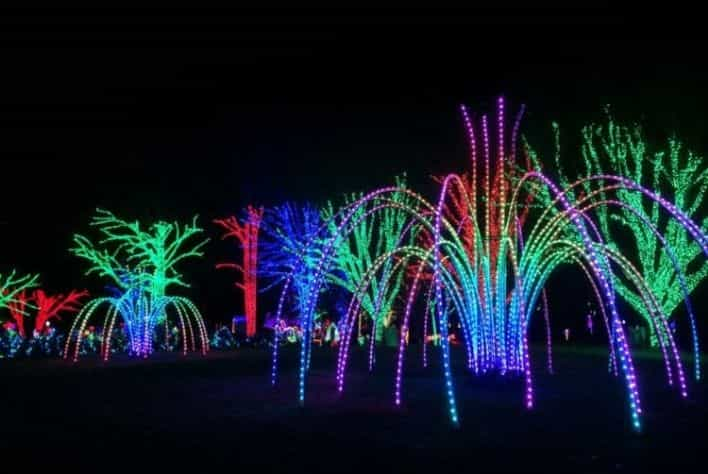 Image Source: funinfairfaxva.com
As fall merges into winter, you'll find that the Northern Virginia area comes alive with Christmas light displays. Bull Run Festival of Lights and the Meadowlark Gardens Winter Walk of Lights are two excellent choices.
Whether you are planning to move to the area or are planning a Virginia fall vacation, the festivals and fall scenery will not disappoint. Be sure to plan a stop at one of the best restaurants in the area while you are there. If you are living in Northern Virginia, make to create your own relaxing retreat through your home decor, open the windows to let in the fresh air, and decide if you need to replace your windows before the winter comes.