The fascination and charm historic homes bring homeowners and buyers can't be understated. Historic homes offer an elevated level of craftsmanship and architectural details that can't be easily replicated in newer homes. This is why historic homes are protected by preservation committees at the local or state level.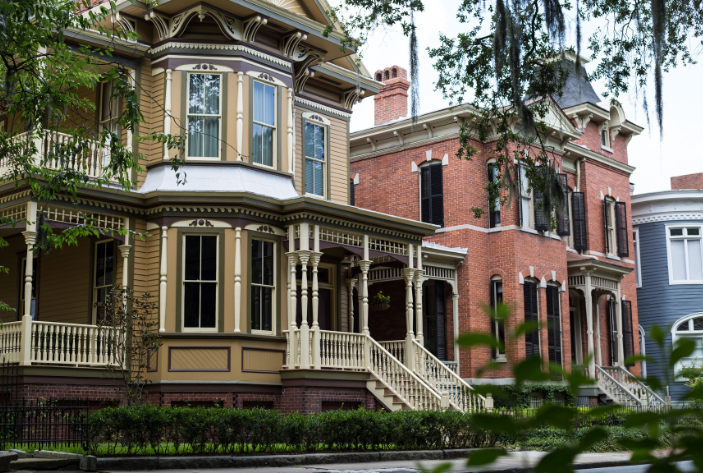 So, when a historic home needs repairs, like new windows, how do homeowners make updates while staying within the rules and guidelines that preserve the integrity of historic homes? Is it even worth replacing old windows in historic homes? Here are a few reasons why you should replace old windows in your historic homes and how to go about it while following the guidelines.
First, What Makes a Home a Historic Home?
The unique architecture of historic homes can, of course, be somewhat replicated, but historic homes are preserved in a way that gives them a certain charm and allure that can never be completely reproduced. This is why they are important to protect from remodeling and updates that could remove or muddy the history of the home.
So, what makes a home verifiably 'historic' rather than just old? Homes that have been certified 'historic' by the local or state government must be older than 50 years and also meet at least one of a few other criteria. Perhaps it was tied to a historical event, occupied by a historical figure, or is a prime example of a historical style.
Replacing Windows on Your Historic Home
If you already own a historic home and have had to do repairs, you likely already know all the extra steps it takes to ensure you're following the governmental guidelines. Or perhaps you're eying a historic home or just bought one.
Historic homes require you to use windows that resemble windows during the time the house was built. What does this usually mean? Wooden windows. Luckily, you won't have to compromise on energy efficiency or functionality with wood-framed windows. Some window makers produce high-quality historic window styles with modern features that don't alter the look of the window. Companies like this are experienced in replacing historic windows and are trusted resources.
When Is It Worth Replacing Old Windows?
Old windows will leak both air and water, will let in harmful UV rays, look drab and worn, and will provide almost no soundproofing. Your home will be so much more comfortable, energy efficient, and quiet with new replacement windows.
Air & Water
When your windows are no longer able to keep air from passing through, your HVAC system will have to work overtime to keep your home comfortable. And if the air is passing through, so is humidity, which will accumulate at the sill and cause mold to form. You'll also get a build-up of mold and mildew as rain is able to get in through broken seals and cracked or warped frames.
Heating, Cooling, & Sound
Old wooden windows are also likely to be single-paned. Newer windows are double or triple-paned to control temperature transference. The heat stays in the winter and out in the summer due to the pocket of air held between the panes.
Multi-paned windows also block sound from the street or sidewalks from coming into your home. The added layers act as soundproofing so your home is quieter.
UV Rays
Older panes lack modern advances in controlling UV rays, as well. The glass panes are, well, just glass. UV rays can damage upholstery and wood over time, which means spending more on furniture and refinishing those coveted hardwood floors.
New, energy-efficient windows are coated with a microscopic layer that blocks heat but lets in light. Damaging UV rays can't get through, which will keep your home cooler and your furnishings looking newer.
Curb Appeal
Older homes can be charming, but not when the paint is cracking, window panes are cracked, and wood is splintering. Owning a historic home means taking care of a piece of history, and to do that, you'll need to address issues like this head-on. Luckily, new all-wood replacement windows can be built to your exact specifications, whether by size, style, or color.
Hire a Window Installation Company That Knows Historic Homes
Not just any professional window installation company can source and install historic replacement windows. Window and Door Showplace is a highly experienced purveyor of historical window replacements. The company has a bit of history as well, with an accumulative 470 years of experience across the team. We're no stranger to working with homeowners who love their historic homes as well as how to follow the rules and guidelines for updating their homes.
Window and Door Showplace is also a carrier of Marvin Windows, which creates custom wood windows, especially for historic homes. Contact Window and Door Showplace today for a consultation.