If you plan on putting your house on the market anytime soon, you'll probably want to go around and take inventory of things that need maintenance, repair, or replacement. Homebuyers are usually more eager to buy if the house is well-maintained. It can sometimes seem overwhelming, however, to pick between potential home improvement projects designed to make your home more marketable. If you need to sell quickly, you may not have the time (or budget) for a total kitchen or bath remodel. On the other hand, changing windows and exterior doors can bring a surprisingly good return on investment for several reasons, and those projects usually don't take as long.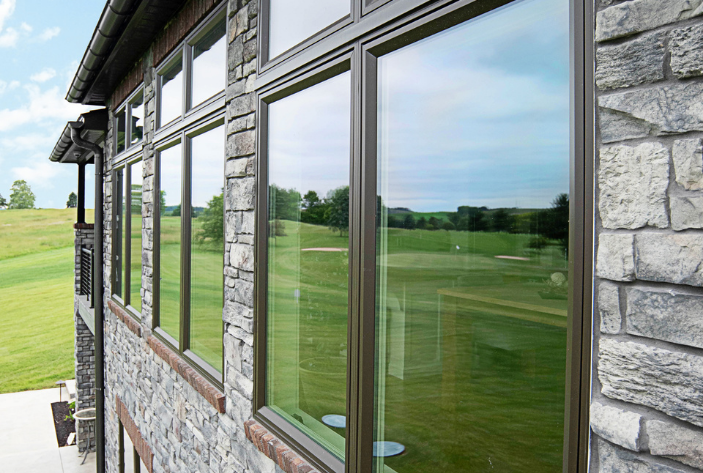 Is It Worth Replacing Windows Before Selling a House?
To answer this question, you'll need to evaluate the condition of your windows and look for signs of aging, damage, or moisture. There are several signs that indicate that replacing your windows is a high-priority project, whether you are selling your house or not:
1. Too much sound coming in from the street
When good windows are closed, background street noise shouldn't be much of an issue, and your home should be quiet inside.
2. Condensation Build-up
This could be a sign of various problems, so be sure to thoroughly assess where the condensation build-up problem is coming from before scheduling a window replacement project. First, ensure that your crawl space moisture barrier is in good shape. This prevents cold, damp air from rising up from the ground into your home. Also, check the ventilation system and be sure it's in good shape. Otherwise, moisture from cooking, bathing, and running the laundry can stagnate in your home. If those things are in good shape, it's likely the windows need to be replaced.
3. Your Energy Bills are Going Up
Schedule an energy audit for your home. This can show you where energy leaks. Often, the culprit is old windows and drafty doors. New vinyl or composite windows and new doors can fix this problem.
4. The Windows are Cracked or Difficult to Open and Close
This is a common problem with older windows, especially wooden ones that may have some warping or where mechanisms are old and worn. Any cracked or damaged windows should be replaced as soon as possible, whether you are selling your home or not.
When you are putting your home on the market, potential homebuyers will look askance at foggy windows, cracked frames, and drafts. They'll see the cost of replacing the windows, and they'll see a big energy bill. Nobody wants that. The data shows, however, that 90 percent of homebuyers do want new, energy-efficient windows they won't have to worry about for years.
Do New Windows Increase Home Value?
New windows can certainly enhance your home's value and curb appeal in many different ways. But exactly how much value do new windows add to a home? And how does window replacement compare with other home improvement projects you might want to do before you put your home on the market? Strictly speaking of return on investment, window replacement always ranks as one of the top projects:
Update attic insulation

Front door replacement

Stone veneer addition

Windows replacement

Landscaping update

Minor kitchen remodel

Minor bathroom remodel

Siding replacement

Deck addition

A fresh coat of paint
The important thing to keep in mind when choosing a home improvement project that will enhance your resale value is doing things that need to be done first. Your priority list will be unique to your home. Choose the projects your home needs the most to make it low-maintenance because homebuyers don't want to have to worry about these "uninteresting, yet necessary" things when they move in. They want all of that to be in good shape up front. And while new windows are a super choice for slashing energy bills and naturally regulating summer and winter temperatures indoors with less heating and cooling use, they also provide the benefit of adding more natural light to your space. New windows can also become a design feature and focal point that creates a more pleasing look, both indoors and from the curb. So, replacing old windows with new, energy-efficient, and gorgeous windows is an enticing way to impress potential buyers on several levels.
Replacing Windows in Old House? Contact the Window and Door Showplace
The bottom line is that if you are preparing your home to go on the market, you'll want to assess what projects are most needed at that time. Essential maintenance items, green updates, and energy-saving improvements all make your home more attractive to buyers and can help you recoup a large percentage of the cost of getting the job done. If your older home needs fresh windows or doors, contact the Window and Door Showplace today and we can help you get your house ready to stun when you put up the for-sale sign.