Although Virginia is best known for its southern-style fare, the Washington-Arlington-Alexandria metro area boasts a much more diverse selection of cuisines to satisfy your taste buds, no matter which flavors you prefer.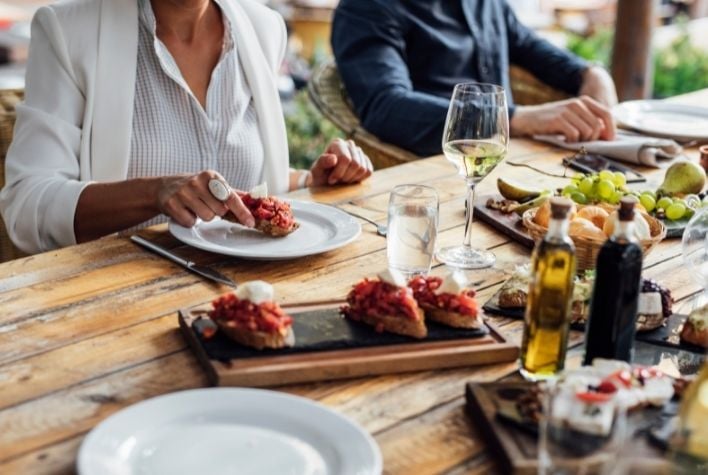 With many restaurants in Northern Virginia and the Washington D.C. region once again open for dine-in services, now is the perfect time for residents to support their local dining establishments. Whether you are looking for a date-night option, a family friendly restaurant, or a café where you can host a business meeting, there are numerous options to consider.
Top Restaurants in Northern VA
Throughout Arlington, Fairfax and Alexandria, there are restaurants well-suited for each occasion and to satisfy your particular cravings on any given day. If you're not sure which eateries you should check out this summer, here is a look at some of the top Northern Virginia restaurants to get you started (in no particular order):
1. L'Auberge Chez François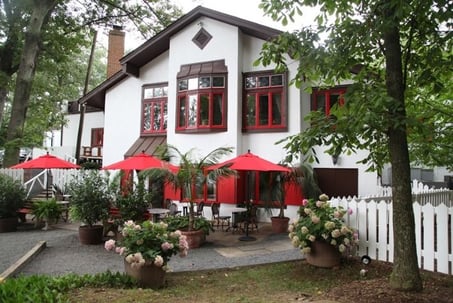 Looking for a romantic date night at a classy joint? Head over to L'Auberge Chez François in Great Falls. Chef Jacques Haeringer, the son of legendary chef François Haeringer, and the whole team at L'Auberge prepare "tastes to be savored," which are served in an upscale yet relaxing environment. All the dishes are prepared in-house using produce grown on the property. They can be paired with the restaurant's wide selection of wines and specialty cocktails.
2. Trummer's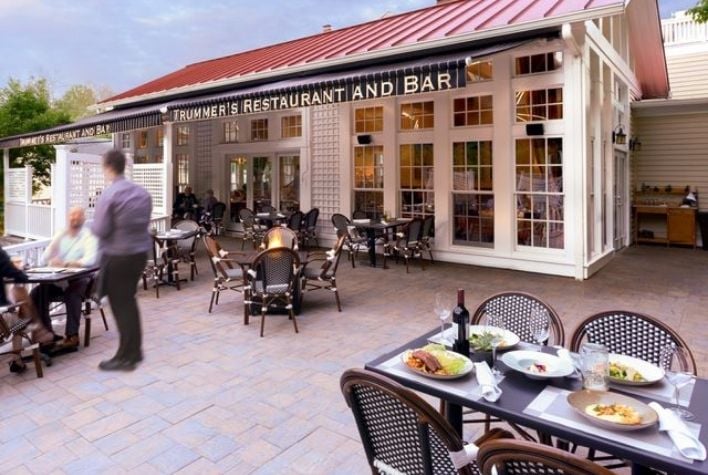 Trummer's, an American bistro located just 25 miles of Washington D.C. in the charming community of Clifton, is another top restaurant in Virginia. Here you will find memorable cuisine that showcases the state's agricultural diversity, as well as attentive service. The menu offers fresh seafood, braised beef, local pork, fresh produce, delicious desserts and innovative cocktails. You have the option of eating inside the main dining room, on the heated patio or in a classy lounge.
3. The Ashby Inn & Restaurant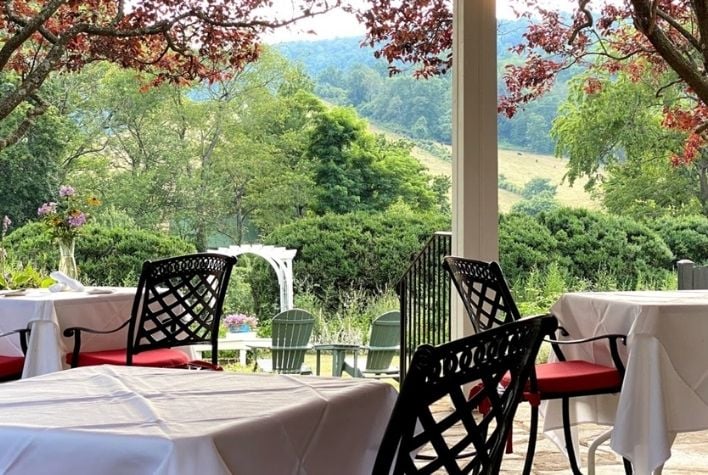 Set in the countryside hamlet of Paris, The Ashby Inn & Restaurant is an enchanting venue that is regarded as one of the most charming and unique restaurants in Northern Virginia. The restaurant encapsulates farm-to-table dining, and during the spring and summer, the seasonal menu incorporates fresh fruits and vegetables grown onsite in the nearby gardens. Not only can you enjoy lunch or dinner at the Ashby Restaurant, but it's also the go-to spot for a gourmet country breakfast.
4. SER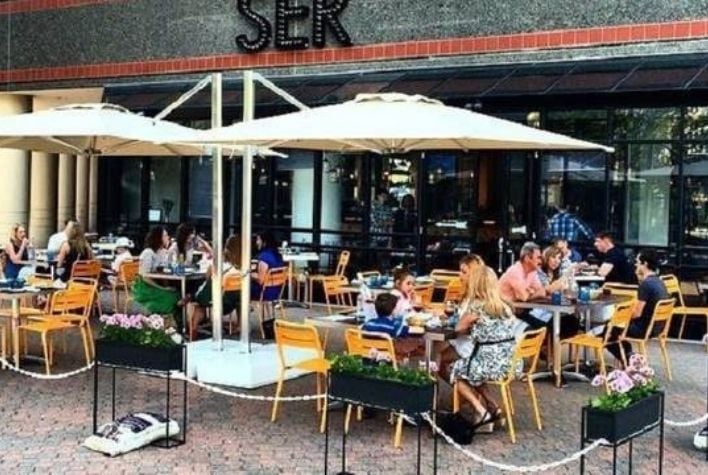 If you want to try one of the top restaurants in Arlington, VA, look no further than SER. The name is an acronym for Simple, Easy, Real, and that is the driving philosophy at this family owned, award-winning neighborhood restaurant that serves authentic comfort foods from Spain. The environment is casual and friendly, making it a top choice for families or friends wanting a relaxing night out. You also can join Chef David Sierra for an interactive cooking class party.
5. Blend 111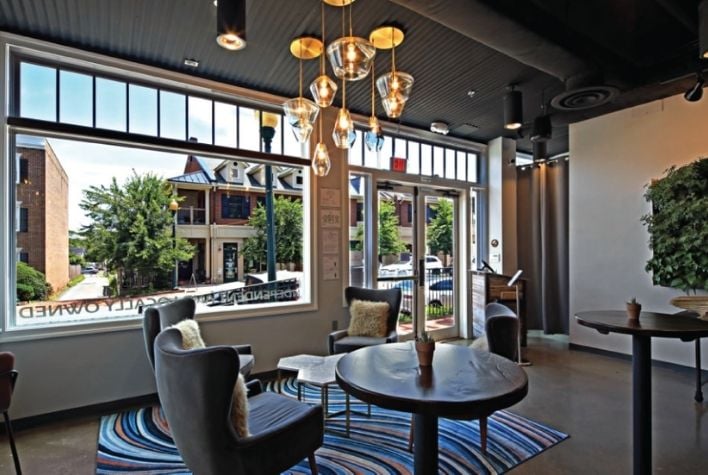 As the name implies, Blend 111 in Vienna, Virginia, features a "blend" of modern Latin American and Caribbean flavors, sustainable and biodynamic ingredients, and a casual approach to fine dining. The team at Blend 111 makes an effort to visit local farmers, fisheries, winemakers and other producers to source out the highest-quality products for the restaurant's various menus. For those with particular dietary needs or preferences, Blend offers a fairly extensive vegetarian menu with dishes that provide the same bold Latin flavors.
6. The Conservatory and Bistro at Goodstone Inn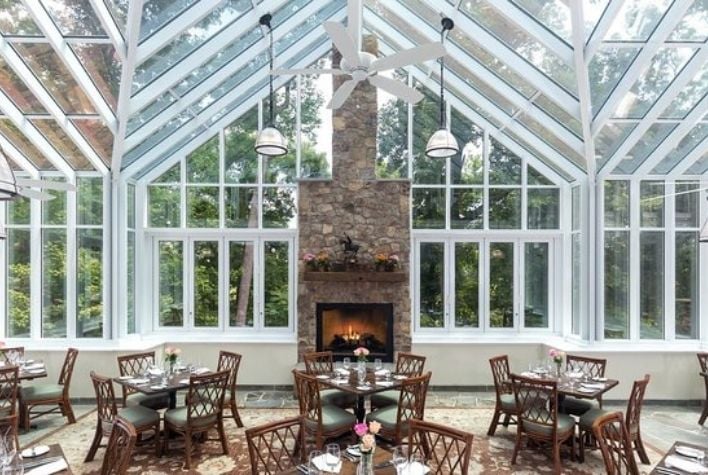 In the mood for elegant meals and a refined atmosphere? Book a table at the Conservatory and Bistro at Goodstone Inn in Middleburg. Voted as one of the top restaurants in Virginia, Goodstone draws inspiration from the surrounding hillsides and farmland and offers an upscale farm-to-table experience. You can visit for a meal only if you live in the D.C. metro area, or if you're staying at the inn, the restaurant will gladly deliver meals directly to your cottage door. Goodstone also boasts a 820-label wine cellar that encompasses selections from around the world.
7. Field & Main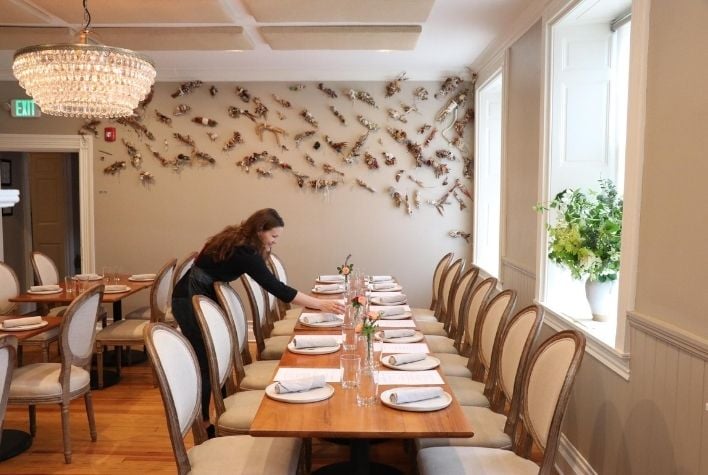 One of the best features of Field & Main in Marshall, Virginia, is the historic setting. The restaurant operates out of a recently renovated 200-year-old home that preserves the property's vintage charm while also implementing modern convenience. As for the cuisine, this rustic-chic eatery focuses on southern-inspired fare that changes daily based on the availability of ingredients—such as local pork. You also can indulge on one of the restaurant's specialty cocktails or a wine selection from a local vineyard.
8. Cocina on Market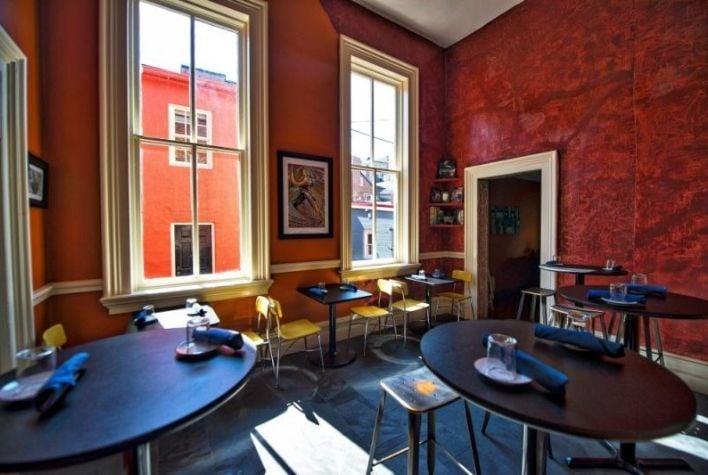 For a more budget-friendly meal, head to Leesburg's Cocina on Market, which features traditional Oaxacan cuisine and a tequila bar. The menu changes often—based on "the season, the weather, and our mood," the restaurant writes on its website—but you can often find staples such as tacos, Spanish rice, ceviche and queso fundido. Cocina also offers large family meals to-go, giving you a quick and convenient dinner to pick up on your way home.
Striving for Quality of Life in Northern Virginia
When living in Northern Virginia or the Washington D.C. area, you are never far away from the elements that add to quality of life, including diverse dining options, beautiful natural sites, and other public attractions and amenities. However, at Window and Door Showplace, we know comfort and quality of life start in the home. If you are in need of new doors or windows to improve the energy efficiency, ventilation or access of your Northern Virginia residence, we can help. We offer free consultations to get you started, as well as complete installation assistance and repair services.